Electro Blues describes a type of music in which traditional blues elements are complemented and enhanced with the usage of contemporary computer technology. The use of analogue instruments such as guitar, bass and drums plays an equally important role. The term was first coined by multi-instrumentalist Likewolf in 2005.
Blues Update
---
Keeping the blues alive
Blending the amplified blues and jazz of the '30s with house-influenced clubbing of the late '80s, the style has gained a growing audience in the underground club scene over the past few decades.
Like all significant genres, Electro Blues was born as an independent musical style.
Influenced and inspired by many other musical styles such as jazz, soul, funk, house, rock'n'roll, and rhythm' & blues, Electro Blues sets itself apart from commercial pop music.
Electro Blues is also influenced by the heavier and riff-based blues-rock of the 70s.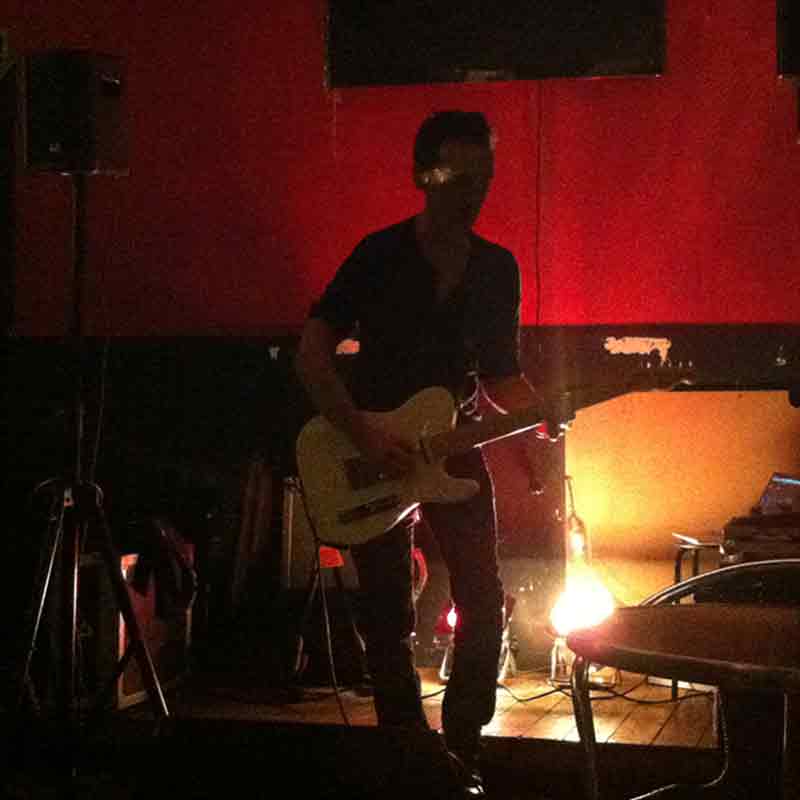 Likewolf Electro Blues Live in Barcelona
Mother of all sounds
Electro Blues tracks usually don't have vocals. The human voice is employed instead through the use of sampling.
Fragments of words, vocal lines and quotes are used across all music genres in order to add new layers of definition to them.
The compositions often built on just one chord, find their expression and balance through improvised intuitive and original guitar work.
Contemporary instrumental music format
Authentic electro-blues playlists are rare, as this style of music is played spontaneously. Similar to DJ sets, there are no gaps between tracks, instead the music morphs continuously.
Elektro Blues shows can last up to 6 consecutive hours.
The modern Electro Blues scene
Especially live, the riff-laden guitars combined with pumping bass lines and dynamic rhythms attract audiences of all ages.
For both younger listeners who have rarely experienced live guitar, and more mature audiences who are becoming familiar with electronically played music for the first time, the hybrid version is a transformative new experience.