The Ultimate Ibiza Marina Guide
Ibiza Marina, also known as Marina Ibiza, is situated on the beautiful island of Ibiza, which is part of the Balearic Islands in Spain. The marina is located on the southeastern coast of the island, in the capital city of Ibiza Town (Eivissa in Catalan). This prime location offers visitors easy access to the vibrant culture, stunning beaches, and exciting nightlife that Ibiza is renowned for.
Authentic Ibiza Marina
Ibiza Marina is one of the most prestigious and modern marinas in the Mediterranean. It has a well-designed layout with extensive facilities for boat owners and visitors.
---
Marina Ibiza: The hippest port in the Mediterranean
Ibiza Marina enjoys a prime location on the island, located within the vibrant capital city of Ibiza Town. The marina's coordinates place it at approximately 38.9147° N latitude and 1.4436° E longitude.
This strategic positioning places it in close proximity to some of Ibiza's most renowned attractions, from the pristine beaches that dot the coastline to the captivating historical sites and mythology that have witnessed centuries of Mediterranean history.
With over 500 carefully designed berths, the harbor accommodates vessels of various sizes, from elegant sailboats to majestic superyachts.
What truly sets Ibiza Marina apart, however, is its capacity to harbor superyachts measuring well over 100 meters in length, making it a preferred destination for those seeking the epitome of nautical opulence.
In addition to its berthing facilities, Ibiza Marina offers an extensive range of services designed to enhance the comfort and convenience of both boat owners and land-based visitors.
Services include refueling stations, electricity and water hookups, and waste disposal facilities, all operated with a keen focus on environmental sustainability.
Security is paramount at Ibiza Marina, with round-the-clock surveillance and access control measures ensuring the safety and peace of mind of all who pass through its harbor.
Additionally, the marina features dedicated personnel to assist with mooring and docking, providing expert guidance to arriving vessels.
Marina Ibiza Information:
Coordinates:38.9147° N, 1.4436° E

VHF channel: 09/16

VHF call: Marina Ibiza

Marina Ibiza Information: 971 318 040

Email: info@marinaibiza.com

Web Site: marinaibiza.com
Some key features of the Ibiza marina include:
Berths: The marina offers over 500 berths for yachts and boats of various sizes, including superyachts. Some of the berths can accommodate vessels over 100 meters in length.

Services: Visitors can expect a wide range of services, including refueling, electricity, water, and waste disposal, to ensure a comfortable and convenient stay.

Security: Security is a top priority, with 24/7 surveillance and access control to ensure the safety of boats and guests.

Amenities: The marina complex features a variety of amenities, such as restaurants, bars, shops, and boutiques, providing a luxurious and vibrant atmosphere.

Boat Services: Visitors can access boat maintenance and repair services, as well as provisions and supplies for their vessels.

Event Spaces: Ibiza Marina often hosts events, Ibiza style parties, and even international yacht shows, adding to the excitement and social scene.
Marina Ibiza: Luxury and Leisure
Ibiza Marina's Hidden Charms
Ibiza Marina is a haven for seafarers, offering a range of amenities and services that cater to those arriving by yacht or boat.
---
The amenities at Ibiza Marina create an unparalleled atmosphere of luxury and leisure.
Visitors can enjoy gourmet cuisine at a number of world-class restaurants, sip cocktails in stylish bars, and browse high-end boutiques featuring Ibiza-famous boho style fashion and retail stores along the picturesque promenade, among many other options.
The marina comes alive after nightfall, with live music and entertainment that beckon guests to partake in Ibiza's legendary nightlife.
For those in need of boat maintenance or repairs, Ibiza Marina offers a host of specialized services.
Highly skilled technicians and marine engineers stand ready to address any vessel-related concerns, ensuring that boats are kept in peak condition throughout their stay.
Additionally, provisioning services are available, with supplies ranging from fine wines to locally sourced provisions, enabling visitors to stock up for their voyage or enjoy a gourmet meal onboard.
What Visitors to the Marina Ibiza can expect
Ibiza Marina offers breathtaking panoramic views of the crystal-clear waters of the Mediterranean Sea.
The marina's privileged location affords visitors the opportunity to marvel at the picturesque Old Town of Ibiza, crowned by the iconic Dalt Vila (Upper Town) fortress, which has been designated a UNESCO World Heritage Site.
The contrast between the modernity of the marina and the timeless appeal of the old town creates a captivating visual juxtaposition.
As the sun sets over the Mediterranean, Ibiza Marina transforms into a lively hub of entertainment and excitement.
Visitors can enjoy the electrifying atmosphere and party through the night dancing to the Balearic beat in an array of Ibiza's most famous clubs, or spend a quiet evening under the stars in one of the chic venues along the harbor.
Discerning shoppers will find themselves in paradise as they explore the high-end boutiques and shops that grace the marina's promenade.
From designer fashion and jewelry to artisanal goods, the marina's boutiques offer a treasure trove of luxury items.
Epicureans will delight in the culinary delights that await at Ibiza Marina. The marina is home to some of the island's most celebrated restaurants, each offering a distinct gastronomic experience.
Seafood lovers can indulge in the freshest catches, while those with a penchant for international flavors will find their palates tantalized by a diverse range of cuisines.
The marina's promenade beckons visitors with its enchanting ambiance.
Lined with palm trees and bathed in the soft glow of streetlights, it provides the ideal setting for leisurely strolls, shopping, and people-watching.
The gentle lapping of the waves against the quayside is the perfect soundtrack to an evening of relaxation.
One of the marina's most captivating pastimes is yacht spotting.
Numerous luxury and superyachts are anchored in the harbor, and visitors can exert their curious minds and marvel at the opulence and innovation of these floating palaces.
Depending on the season, Ibiza Marina is host to a vibrant calendar of events, including concerts, art exhibitions, and even international yacht shows.
Visitors have the opportunity to immerse themselves in the island's cultural scene and partake in festivities that celebrate the marriage of art, music, and the sea.
The marina's central location grants visitors effortless access to the historic Old Town of Ibiza.
Here, cobbled streets wind their way through ancient architecture, revealing centuries of history and culture.
For sightseers, there are old fortifications, museums and galleries to discover, providing a charming contrast to the modernity of the harbor.
Whether you arrive by yacht or want to enjoy the upscale life, in Ibiza Marina you will find a world of pleasure and luxury, entertainment and scenic beauty that defines the essence of Ibiza. Come and explore, enjoy and experience the magic of this Mediterranean jewel.
Yacht charter in the marina of Ibiza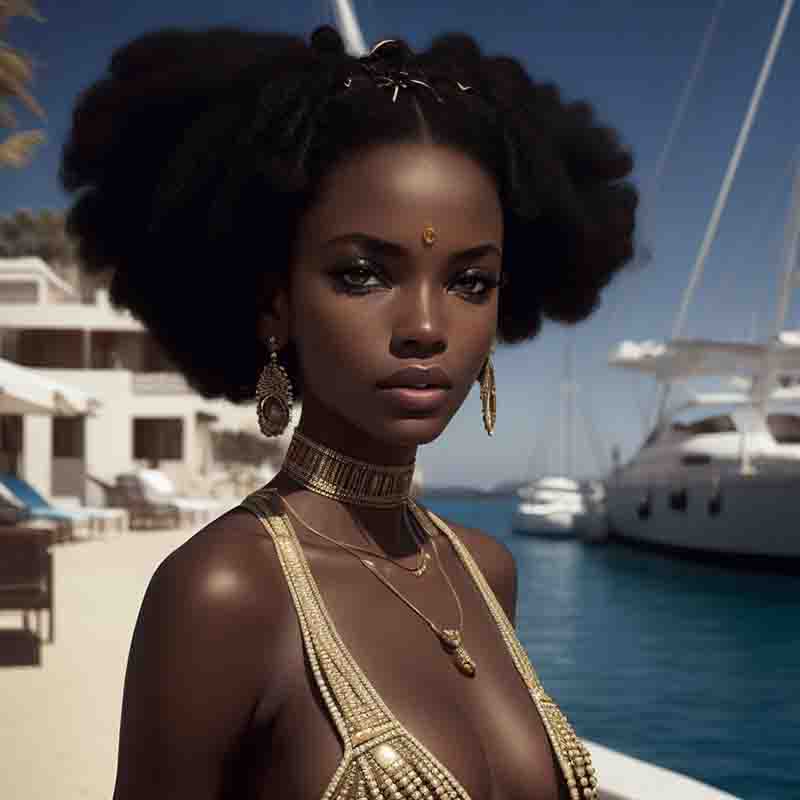 Ibiza Marina: A Haven for Seafarers
The Ibiza marina itself features state-of-the-art facilities designed to cater to the needs of seafarers and yacht enthusiasts.
---
Chartering a yacht in Ibiza Marina is a dream come true for many, offering the opportunity to explore the stunning Balearic coastline and enjoy the Mediterranean in all its glory.
Whether you're seeking a day trip, a week-long adventure, or even an extended vacation on the water, Ibiza Marina provides an array of options to suit your desires.
Ibiza Marina caters to a wide range of tastes and preferences, with a diverse fleet of charter yachts to choose from.
Sailing Yachts: For those who yearn for the romance of the open sea, sailing yachts offer a serene and environmentally friendly way to explore the coast. They come in various sizes, from classic monohulls to modern catamarans, with options suitable for both experienced sailors and those new to sailing.

Motor Yachts: If speed and luxury are what you seek, motor yachts are the epitome of opulence on the water. These vessels provide power, stability, and all the amenities you could imagine. From sleek day cruisers to spacious superyachts, there's a motor yacht to match your requirements.

Catamarans: Catamarans are known for their stability and spaciousness, making them an excellent choice for families or groups of friends. They often feature multiple cabins, ample deck space, and a comfortable saloon, making them ideal for longer charters.

Gulets: Gulets are traditional wooden sailing vessels that combine authenticity with comfort. These classic yachts typically feature expansive deck areas, cozy cabins, and a crew ready to cater to your needs.

The cost of chartering a yacht in Ibiza Marina

Type and Size of Yacht: Larger and more luxurious yachts naturally come with higher charter rates. Motor yachts and superyachts typically command premium prices.

Season: Ibiza experiences a high and low season for yacht charters. The high season, from June to August, sees increased demand and, therefore, higher prices. The shoulder seasons, in May and September, offer more affordable rates while still enjoying pleasant weather.

Duration: The length of your charter significantly impacts the cost. Day charters are less expensive than multi-day or week-long charters.

Additional Services: Some charters include various services, such as a crew, fuel, water toys, and even catering. These services can add to the overall cost but can also enhance your experience.

Yacht Age and Brand: Newer yachts and those from prestigious brands typically come at a premium.
As a rough estimate, day charters for smaller yachts can start at around €1,000 to €2,000, while week-long charters for luxury superyachts can reach into the six-figure range
It's essential to work closely with a reputable charter company to tailor your experience to your budget and preferences.
Popular Itineraries
Ibiza and its surrounding islands offer an array of captivating destinations to explore during your yacht charter. Here are some popular itineraries to consider:
Ibiza and Formentera: A classic itinerary, this route allows you to explore both Ibiza and its tranquil neighbor, Formentera. You can anchor in secluded coves, visit vibrant beach clubs, and enjoy the clear waters for swimming and snorkeling.

Boat Trip to Es Vedra: The circumnavigation of the legendary island of Es Vedra is a delightful excursion that will bring back unforgettable memories of Ibiza.

Ibiza, Mallorca, and Menorca: For a more extended adventure, charter a yacht to explore multiple Balearic Islands. Start in Ibiza, sail to Mallorca's picturesque ports and beaches, and then head to the rugged beauty of Menorca.

Sunset Cruise: Enjoy the magic of an Ibiza sunset from the water. Charter a yacht for an evening cruise along the coast, complete with a gourmet dinner and your choice of music.

Espalmador and Espardell Islands: Set sail to the pristine Espalmador and Espardell Islands, located between Ibiza and Formentera. These uninhabited islands are perfect for a day of relaxation and exploration in a serene natural setting.

Ibiza to the Costa Brava: Embark on a longer voyage from Ibiza to the Costa Brava on mainland Spain. Along the way, you can stop at charming coastal towns, historic sites, and secluded bays.

Water Sports and Activities: Many yachts come equipped with water sports equipment such as paddleboards, jet skis, and snorkeling gear. Explore the crystal-clear waters of Ibiza and engage in various water activities right from your yacht.

Island Hopping: Create a customized island-hopping itinerary based on your preferences, visiting the islands and beaches that intrigue you the most.
When planning your itinerary, consider your interests, the duration of your charter, and the weather conditions.
Charter companies and yacht captains are well-versed in the best routes and destinations, so don't hesitate to seek their recommendations.
Chartering a yacht in Ibiza Marina provides an opportunity to experience the Balearic Islands in the lap of luxury.
With a wide selection of yacht types, a range of costs to fit different budgets, and a variety of captivating itineraries, Ibiza Marina is the gateway to unforgettable maritime adventures in the Mediterranean.
Whether you seek relaxation, exploration, or the thrill of the open sea, a yacht charter in Ibiza promises an experience that will leave a lasting impression.
Ibiza Marina: Safety Measures and Regulations
The Marina's Vibrant Scene
For those with a penchant for adventure, Ibiza Marina serves as a gateway to the Mediterranean's azure waters.
---
Boat lovers who head to Ibiza's marina will get their money's worth, as the pristine Mediterranean waters that surround the island offer a variety of opportunities for exploration and adventure.
However, before setting sail, it's essential to be well-prepared and informed about safety measures and regulations to ensure a safe and enjoyable boating experience.
Here are some tips and guidelines for boating enthusiasts in Ibiza Marina:
Check the Weather: Always check the weather forecast before heading out on the water. Ibiza's climate can be sunny and pleasant, but conditions can change quickly. Strong winds and storms can pose risks, so stay informed and plan your boating activities accordingly.

Nautical Charts and Navigation: Familiarize yourself with nautical charts and navigation tools. Ibiza Marina is surrounded by beautiful but sometimes challenging waters, so having accurate charts and GPS systems onboard is essential for safe navigation.

Safety Equipment: Ensure your boat is equipped with all necessary safety equipment, including life jackets, fire extinguishers, flares, first aid kits, and navigation lights. These items are crucial in case of emergencies.

VHF Radio: Carry a VHF marine radio for communication. It allows you to stay in touch with other boaters, marina authorities, and emergency services. Ensure you know how to use it effectively.

Know the Rules and Regulations: Familiarize yourself with the local boating regulations and rules specific to Ibiza. Regulations may include speed limits, no-anchor zones, and protected marine areas. Compliance with these rules is crucial to avoid fines and protect the marine environment.

Mooring and Anchoring: Respect designated mooring and anchoring areas. Ibiza Marina provides safe berths for boats, and there are numerous anchorages around the island. Be mindful of sensitive marine ecosystems and follow guidelines for responsible anchoring.

Safe Speed and Navigation: Observe safe speed limits, especially in crowded areas and near the marina. Keep a lookout for swimmers, other vessels, and underwater hazards. Avoid reckless maneuvers and maintain a safe distance from other boats.

Alcohol and Boating: It's important to know the legal blood alcohol limit for operating a boat in Ibiza, which is typically similar to driving a car. Boating under the influence is both illegal and dangerous. Enjoy alcohol responsibly and designate a sober skipper if necessary.

Navigation Lights: Ensure that your boat's navigation lights are in working order. Proper lighting is vital for nighttime navigation and avoiding collisions.

Man Overboard Procedures: Have clear man-overboard procedures in place and make sure all passengers are aware of them. Time is crucial in a rescue operation, so practice these procedures regularly.

Communication Plan: Establish a communication plan with someone on land. Inform them of your itinerary, expected return time, and contact details. This way, someone will know if you're overdue and can alert authorities if needed.

Emergency Contacts: Keep a list of emergency contact numbers onboard, including the local coast guard, marine police, and the Ibiza Marina office. In case of distress or emergency, you'll have immediate access to assistance.

Respect Marine Life: Ibiza is home to a rich marine ecosystem. Take care not to disturb or harm marine life while boating, snorkeling, or swimming. Avoid dropping anchor on coral reefs or seagrass beds.

Waste Disposal: Dispose of trash and waste properly. Ibiza Marina provides facilities for waste disposal, so make use of them to keep the waters clean.

Seafaring Etiquette: Be mindful of other boaters and the environment. Keep noise levels reasonable, and avoid excessive wake that can damage the shoreline or other vessels.

Emergency Preparedness: Familiarize yourself with emergency procedures, such as what to do in case of engine failure or grounding. Carry essential tools and spare parts for minor repairs.

Local Knowledge: Tap into the local knowledge available at Ibiza Marina. The marina staff and local boating organizations can provide valuable information on the best routes, anchorages, and current conditions.

Rescue Services and Towing: Be aware of the availability of rescue services and towing companies in Ibiza. Having a plan for assistance in case of mechanical issues or accidents can be a lifesaver.

Insurance: Ensure that your boat is adequately insured for both liability and damage. Verify that your insurance covers the specific activities you plan to undertake, such as water sports or chartering.

Boating Courses: If you're new to boating or unfamiliar with local conditions, consider taking boating safety courses. These courses can enhance your skills and knowledge, boosting your confidence on the water.
By following these tips and guidelines, boating enthusiasts can enjoy the spectacular waters surrounding Ibiza Marina while prioritizing safety and respecting the local environment.
Whether you're exploring hidden coves, embarking on a fishing excursion, or simply cruising along the coast, adhering to these best practices ensures a memorable and secure boating experience in this stunning Mediterranean paradise.
Ibiza Marina: Strolling and People-Watching
The scenic promenade along Ibiza Marina is a captivating stretch that combines stunning waterfront views, charming architecture, and a vibrant atmosphere, making it an ideal place for leisurely strolls and people-watching.
Stretching alongside the marina's sparkling waters and flanked by luxurious yachts, the promenade offers a sensory journey that encapsulates the essence of Ibiza's coastal allure.
Scenic Views and Luxury Yachts
Ibiza Marina Promenade
Whether you're seeking relaxation, adventure, or a mix of both, Ibiza Marina provides a wealth of possibilities.
---
The marina's promenade is a visual feast, offering uninterrupted views of the azure Mediterranean Sea on one side and an impressive lineup of luxury yachts and sailboats on the other.
The sight of sleek vessels in varying sizes and designs, many adorned with their unique stories and histories, is a testament to the glamorous allure of Ibiza Marina.
As you stroll along the promenade, you'll find yourself constantly drawn to the shimmering waters and the sense of adventure and opulence that the yachts exude.
Architectural Charm
The architecture along the promenade is a harmonious blend of traditional Mediterranean style and contemporary design.
Whitewashed buildings with terracotta roofs, ornate balconies, and vibrant bougainvillea cascading down the walls create a picturesque backdrop for your stroll.
The fusion of historical charm and modern elegance adds to the enchanting ambiance of the promenade.
Dining and Entertainment
The promenade is dotted with a delightful selection of waterfront restaurants, cafes, and bars.
Whether you're in the mood for a sumptuous seafood dinner, a leisurely coffee, or a cocktail while watching the sunset, there's a place along the promenade to cater to your culinary desires.
The outdoor seating arrangements provide a front-row view of the marina's comings and goings, offering prime opportunities for people-watching.
People-Watching Extravaganza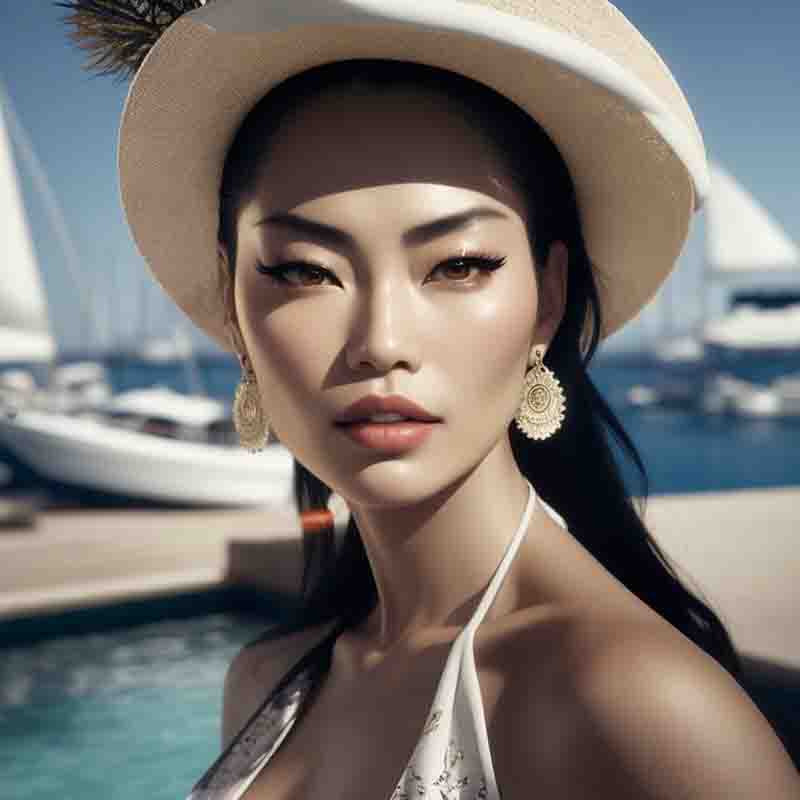 Ibiza Marina: Sailing and Yachting
Ibiza is a sailor's paradise, and Ibiza Marina is the perfect starting point for a sailing adventure. Charter a sailboat or yacht and explore the island's pristine coves and hidden beaches.
---
One of the most captivating aspects of the promenade is the vibrant tapestry of people who pass by.
From stylish travelers to well-heeled locals, the promenade is a hotspot for diverse personalities and cultures converging in the spirit of leisure and exploration.
You'll witness fashion-forward individuals flaunting their finest attire, couples in romantic rendezvous, and families enjoying a day by the sea.
Observing this eclectic mix of people is an enchanting and ever-changing spectacle that adds a dynamic dimension to your promenade experience.
Sunset Magic
The promenade along Ibiza Marina becomes even more magical as the sun begins its descent.
The warm, golden hues of the setting sun cast a gentle glow over the marina, transforming the scene into a serene and romantic wonderland.
It's during this time that many visitors and locals gather at waterside cafes and bars to witness the breathtaking Ibiza sunset.
The horizon seems to merge with the sea in a display of vivid colors that gradually fade into the night, leaving a lingering sense of awe and tranquility.
Shopping and Boutiques
As you stroll along the promenade, you'll have the opportunity to explore a variety of boutiques and shops that offer everything from designer fashion to unique souvenirs.
It's an excellent place to pick up a memento of your Ibiza visit or indulge in some retail therapy.
The boutiques contribute to the vibrant character of the promenade, providing an inviting ambiance for shoppers and onlookers alike.
Live Music and Performances
The promenade occasionally comes alive with live music performances, street artists, and entertainers who add an extra layer of charm to the atmosphere.
Whether it's a talented guitarist strumming soothing melodies or a lively street performer engaging with the crowd, these impromptu spectacles enhance the overall experience of the promenade.
Relaxation and Reflection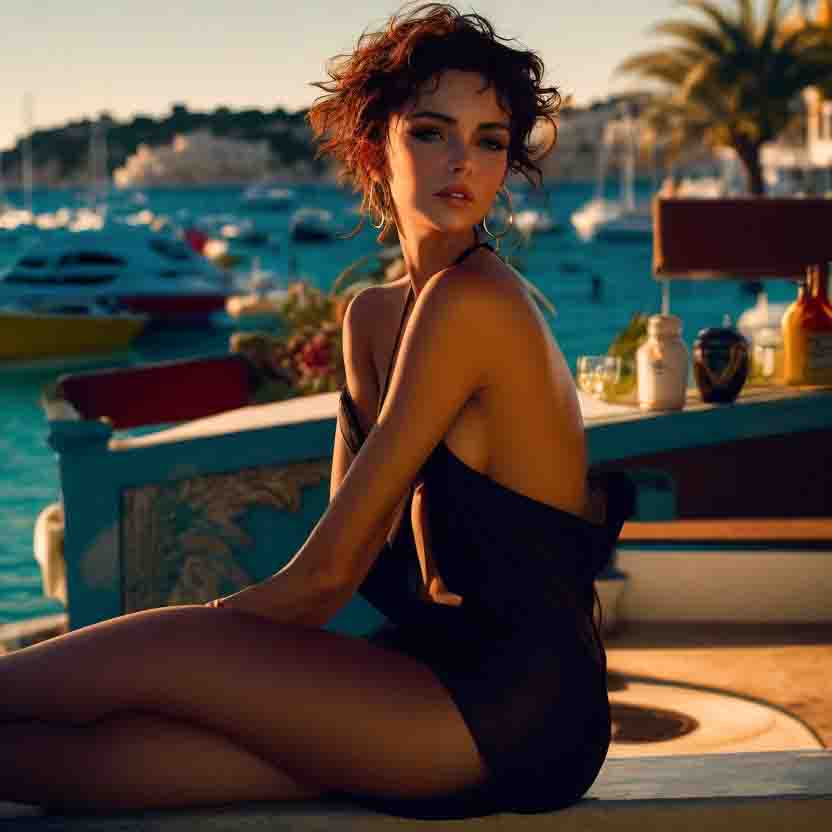 Ibiza Marina Adventures
Various boat tours and excursions depart from Ibiza Marina, offering a diverse range of experiences.
---
While the promenade can be lively and engaging, it also offers moments of tranquility and reflection.
You can find benches and quiet corners where you can sit and simply absorb the beauty of your surroundings.
It's a place where you can escape the hustle and bustle of daily life and reconnect with nature and the sea.
The scenic promenade along Ibiza Marina is a captivating destination in its own right.
Here you can take leisurely walks, dine on delicious meals with a view, go shopping and, above all, enjoy the vibrant waterfront life.
Whether you're an avid people-watcher, a lover of sunsets, or someone who simply enjoys the serenity of the sea, the marina's promenade is a place where memories are made and the essence of Ibiza comes to life.
It's an invitation to slow down, savor the moment, and revel in the captivating beauty of this Mediterranean paradise.
History and Development of Ibiza Marina
The history and development of Ibiza Marina are intertwined with the island's rich cultural heritage, its strategic location in the Mediterranean, and the evolution of maritime trade and tourism.
Ibiza Marina has witnessed centuries of transformation, from a bustling port for trading to a renowned hub for luxury yachts and tourism.
Here, we delve into the historical significance and development of this iconic marina.
Ancient Roots
The history of Ibiza Marina can be traced back to ancient times. Ibiza itself, known in Catalan as Eivissa, was originally settled by the Phoenicians around the 7th century BC.
These early settlers established a strategic trading post on the island, which would later become an important port.
Phoenician Influence
The Phoenicians were renowned seafarers and traders, and they recognized Ibiza's strategic location in the western Mediterranean.
Ibiza's natural harbor, where the marina now stands, provided a sheltered anchorage for their ships and facilitated trade with other Mediterranean civilizations.
This early maritime activity laid the foundation for Ibiza's status as a maritime crossroads.
Roman and Carthaginian Rule
Ibiza, like much of the Mediterranean, witnessed the ebb and flow of powers during its history.
It was successively ruled by the Carthaginians and later incorporated into the Roman Empire.
During the Roman period, the island continued to serve as a maritime outpost and trading center.
Medieval Era
The fall of the Roman Empire led to a period of decline and instability on the island.
Ibiza faced invasions and occupations by various groups, including the Vandals and the Moors.
It was during the medieval era that Ibiza Marina began to regain importance as a harbor and trading hub.
Moorish Influence
Under Moorish rule, which lasted from the 10th to the 13th century, Ibiza's maritime trade flourished.
The Moors contributed to the development of the island's infrastructure, including the enhancement of its port facilities.
The marina area likely saw expansion and improvements during this period.
The Reconquista and Beyond
In 1235, Ibiza was conquered by the Catalan-Aragonese forces during the Christian Reconquista.
The island then became part of the Kingdom of Aragon. During subsequent centuries, Ibiza Marina continued to serve as a point of connection between the mainland and other Mediterranean regions, playing a crucial role in trade and commerce.
Modern Era and Tourism Boom
Ibiza Marina underwent a significant transformation to cater to the growing luxury tourism sector.
The marina expanded and upgraded its infrastructure to accommodate the increasing number of high-end yachts and sailboats that flocked to the island.
Upscale restaurants, bars, and boutiques began to populate the marina promenade, adding to its allure.
Transformation into a Luxury Destination
Ibiza Marina underwent a significant transformation to cater to the growing luxury tourism sector.
The marina expanded and upgraded its infrastructure to accommodate the increasing number of high-end yachts and sailboats that flocked to the island.
Upscale restaurants, bars and boutiques populated the harbor promenade and added to its appeal.
Today's Ibiza Marina
Today, Ibiza Marina stands as one of the most iconic and exclusive marinas in the Mediterranean.
It is known not only for its maritime services but also for its vibrant nightlife, high-end shopping, and gourmet dining options.
The marina's strategic location continues to make it a popular port of call for yacht enthusiasts and luxury travelers.
Historical Significance
The historical significance of Ibiza Marina lies in its role as a maritime center connecting Ibiza to the wider Mediterranean world.
It reflects the island's resilience and adaptability, having served as a trading post, a strategic harbor, and now a luxurious playground for travelers.
The marina's evolution mirrors the broader history of Ibiza itself, from ancient civilizations to modern tourism.
Ibiza Marina's journey from its ancient Phoenician roots to its present-day status as a global luxury destination is a testament to the island's enduring appeal and historical significance.
Its development as a vibrant and exclusive marina has not only preserved its maritime heritage but also added a contemporary layer of glamour and excitement, making it an integral part of Ibiza's unique charm.
Ibiza Marina's Maritime Appeal
One of the marina's defining features is its role as a haven for seafarers.
It offers a range of amenities and services that cater to those arriving by yacht or boat.
From luxurious yacht charter services to well-equipped berths accommodating vessels of varying sizes, Ibiza Marina sets the stage for unforgettable maritime adventures.
Ibiza Marina is a destination that promises an unforgettable experience for travelers.
With its historical significance, vibrant modernity, and a wide array of activities and attractions, it's a place where Mediterranean charm and seafaring splendor come together in perfect harmony.
Ibiza Marina is more than just a marina; it's a world waiting to be discovered, a treasure trove of experiences, and a destination that leaves an indelible mark on all who visit.
---
Ibiza Marina is more than just a port; it is a destination that invites its visitors to explore its beauty, indulge in luxury and revel in its lively atmosphere. Whether you're seeking a tranquil escape, an exciting adventure, or a taste of Mediterranean charm, Ibiza Marina promises to deliver an unforgettable experience that will leave you with cherished memories of this stunning Balearic gem.
---
Ibiza Marina: FAQ
Ibiza Marina is located on the island of Ibiza, Spain, near the town of Ibiza Town (Eivissa), in the Mediterranean Sea.
Yes, Ibiza Marina offers yacht charter services, allowing visitors to explore the stunning Mediterranean waters at their own pace.
Water sports enthusiasts can enjoy activities like snorkeling, jet skiing, paddleboarding, and scuba diving near Ibiza Marina.
Yes, there are numerous hotels, resorts, and vacation rentals in close proximity to Ibiza Marina, catering to a range of budgets and preferences.
Ibiza Marina is known for its vibrant nightlife. Popular clubs and bars like Pacha, Amnesia, and Ushuaïa are just a short drive or walk away.
Absolutely, Ibiza offers lesser-known attractions like Sa Caleta Phoenician Settlement, Atlantis Quarry, and secluded coves waiting to be explored.
Travelers can take boat excursions to explore neighboring islands such as Formentera, S'Espalmador, and Es Vedrà, each offering its unique charm.
The best time to visit Ibiza Marina for ideal weather is during the spring (April to June) and early autumn (September to October) when temperatures are comfortable, and crowds are thinner.
Yes, families can enjoy activities like visiting Ibiza's salt flats, exploring Dalt Vila, and relaxing on family-friendly beaches near the marina.
Are you curious about music, art, technology, fashion, humanity, lifestyle, and beer?
---
If so, then you need to subscribe to the free Likewolf newsletter.
100% privacy. When you sign up, we'll keep you posted.
---